Interested in trying CrossFit?
Foundations: CrossFit 101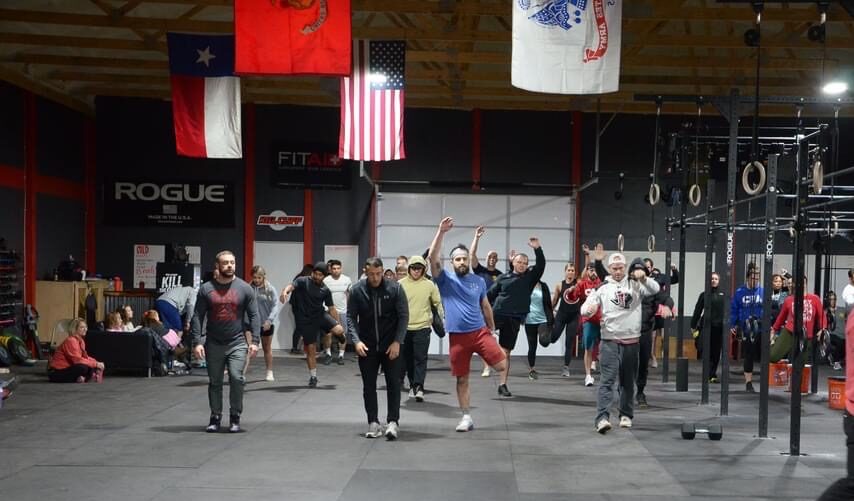 In Foundations, or CrossFit 101, this is where athletes will learn necessary movements to succeed in any CrossFit class! Your CrossFit Amarillo coach will teach you correct movements, with a huge emphasis and focus on form and technique. In Foundations, you'll learn about nutrition, recovery, and how these elements impact personal fitness goals. Finally, if additional help is needed, personal training is another option we can use to guarantee your success in the gym!
*Each Foundations classes teaches different movements. To ensure your safety, all three classes in the Foundations program must be completed before transitioning into the regular CrossFit classes.
Weekly Schedule
Crossfit Classes
Monday – Friday
5:00am – 6:00am
9:00am – 10:00am
12:00pm – 1:00pm
4:20pm – 5:20 pm
5:30pm – 6:30 pm
6:40pm – 7:40pm
Saturday
9:00am-10:00am
Open Gym Training
Monday – Friday
5:00am – 6:00am
10:00am – 12:00pm
4:20pm – 7:40pm

Saturday
10:00am – 12:00pm
Foundations Prices
Group Foundations
$90
Small Group environment
Led by CrossFit certified trainer
3 specific instructional classes on CrossFit movements
Includes one month membership at 3x per week
Monday (Class 1), Wednesday (Class 2), Friday (Class 3) 5:30pm – 6:30pm
Sign Up
Private Foundations
$135
Choose the time based on your schedule to attend your private foundations class
1 on 1 coaching from CrossFit certified trainer
3 private instructional classes teaching CrossFit movements
Includes one month membership at 3x per week
Sign Up